SPREAD THE WORD: Ask your friends to sign The Mary Manifesto
I just signed TheMaryManifesto.org. Support 318 WOMEN to gather in 2025 to review the Christian notion of God and the Creed, 1,700 years after 318 MEN got together in Nicaea to do the same. It is about time! @themarymanifesto #genderequality #heforshe Join me.

Suggested message
SUBSCRIBE to Email Updates
READ the Poem and Story behind the Mary Manifesto
BUY & GIVE Mini-book Copies of the Mary Manifesto to friends.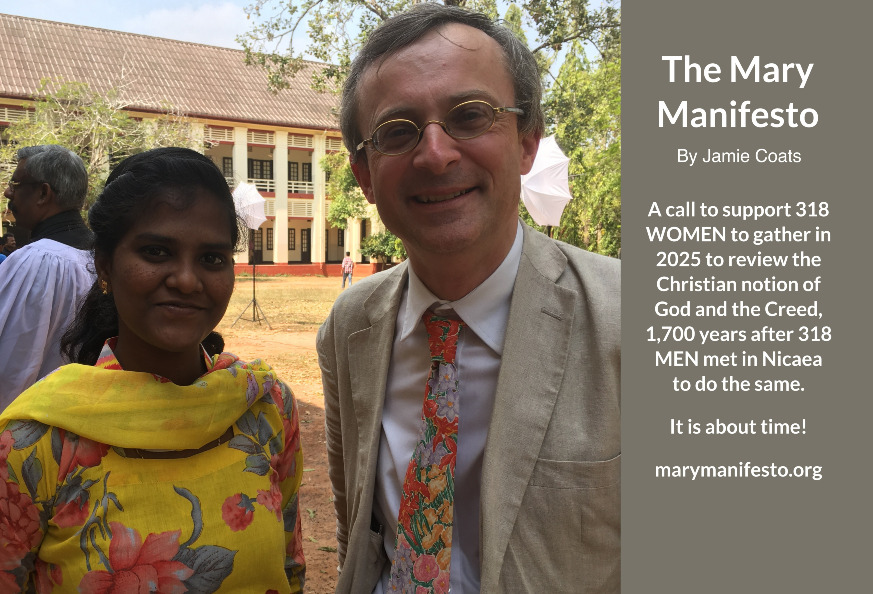 The Mary Manifesto is a call to support 318 WOMEN to gather in 2025 to review the Christian notion of God and the Creed, 1,700 years after 318 MEN met in Nicaea to do the same. It is about time! Let us make it happen! The book contains first the Mary Manifesto, second the radical poem Faithful Betrayal-Holy Fire and last story of how the Manifesto came to be written. (Please note that the poem is also published in the Candle Trilogy.)
The Mary Manifesto is $6.87 a copy and comes in a 4-pack for $27.49 plus shipping – you can flip through book to review it online.
STILL NEED TO SIGN – Go to The Mary Manifesto